1
« on: March 13, 2022, 04:10:35 PM »
CONFUSION 2
also maintained on MS Paint Fan Adventures!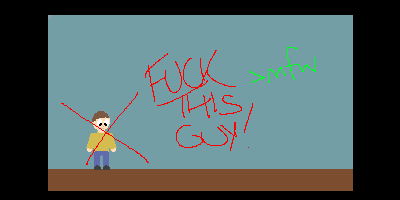 You begin by coming to realize that your prior existence was regretful. You mentally mark it up with red and green mind ink.
---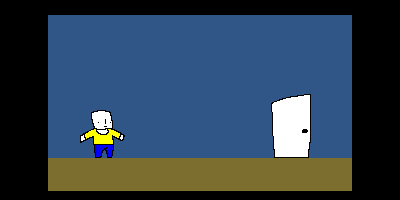 You are
BILLIAM III TWICE-REMOVED
. Your single-room house is empty aside from a single door leading to the outdoors.
You have been sleeping on the floor for a solid two weeks. This sucks.
LVL 1 | HP 27/30 | SP 10/10 | STATUS OKAY?
Your inventory consists of a
SWEATY PITS YELLOW SHIRT
(equipped),
SWAMP ASS BLUE PANTS
(equipped), and a
GROWING URGE TO GO OUTSIDE
.