61
« on: January 08, 2017, 09:09:40 PM »
Once again I brought back GuiPlus. If you do not remember what it is.. (
https://forum.blockland.us/index.php?topic=276870.0
)
Description
GUI+ (or GuiPlus); this is a new interface for the main menu, loading menu, join server menu, and message boxes (only works when you are not on a server (meaning at the main menu)).
Images
Main menu
:
Browser (grid view)
:
(Update 1)
(Update 2 - Selectable grids)
(Disabled auto-downloading images until I fix it)
Fixed using a queue to download a certain amount at a time (and updating Support_TCPClient)
Browser (list view)
:
(Things look funky here, eventually will be moved around)
When connected to a server
:
(Chat looks like garbage, someone please tell me how to make it better looking, eventually adding admin status to player list and other options)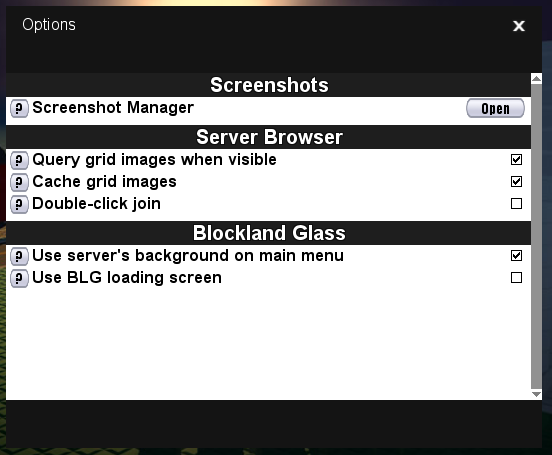 Settings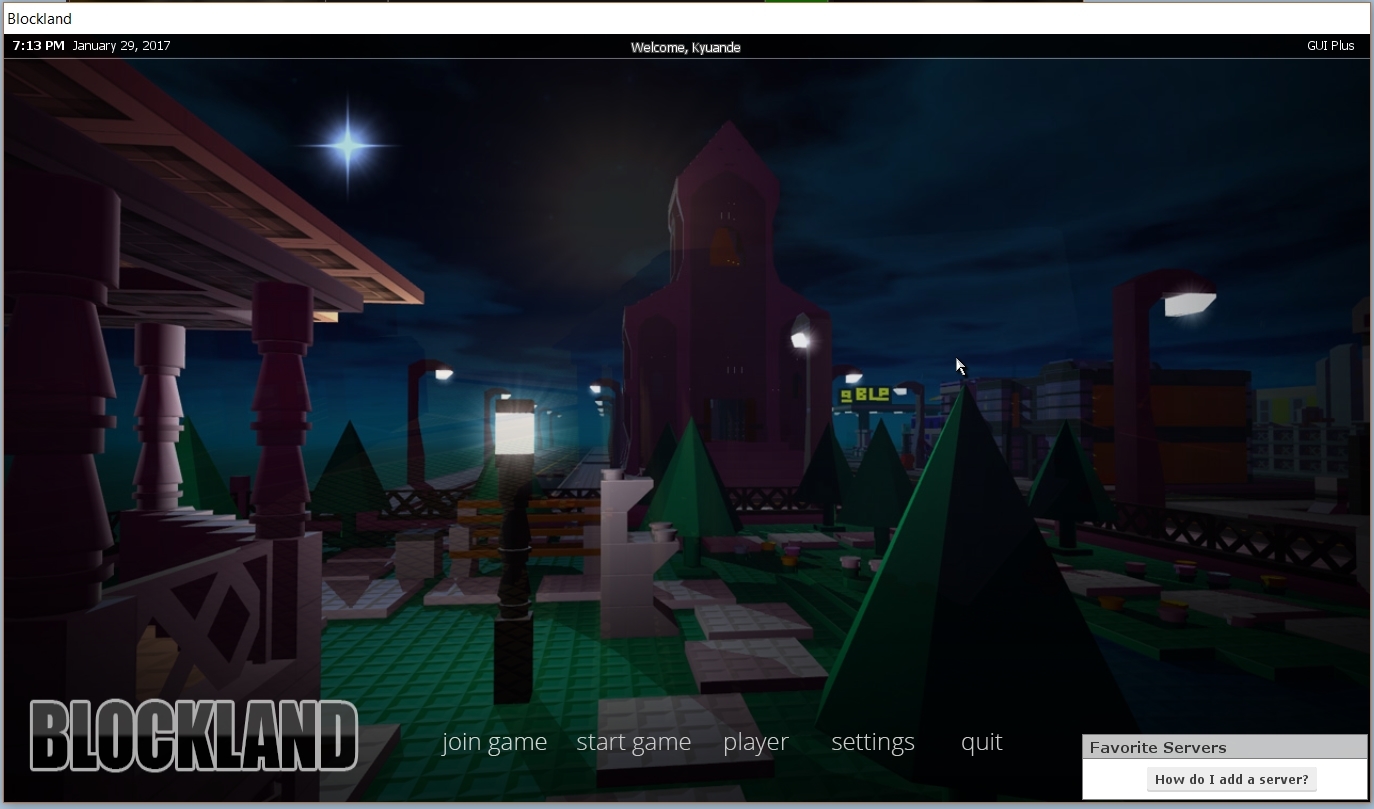 Support for Blockland Glass
Things have been going out pretty good, haven't seen any issues yet. Feedback is welcome. I will eventually post a beta when it's stable enough (again).
Mainly what's holding me back from releasing this is the in-game server switcher and the grid view screwing up connections, other than that, it's running perfect. (I have not tested out other mods like Client_Themes)
Upcoming features:
+ Background manager (edits and deletes photos and sets ones you want in the background) (Might already be something like this released)
+ Right-clicking on Grid View & Adding sorting for Grid View
Download:
http://visolator.block.land/storage/System_GuiPlus.zip
Be sure to report bugs! (Please be specific when reporting a bug so I can find it faster)