46
« on: March 16, 2017, 03:08:06 PM »
http://www.nzherald.co.nz/lifestyle/news/article.cfm?c_id=6&objectid=11819369
A goldfish suffering from swim bladder disease has been given a new lease on life by an aquarium worker.
According to Derek of the San Antonio Aquarium, the fish had suffered a life-long bladder disease, caused by deadly parasites. The fish had sunk to the bottom of the fishtank, and began to starve.
The disease affected the goldfish's ability to float, so Derek set out to devise a "One-of-a-king wheelchair" for his beloved goldfish.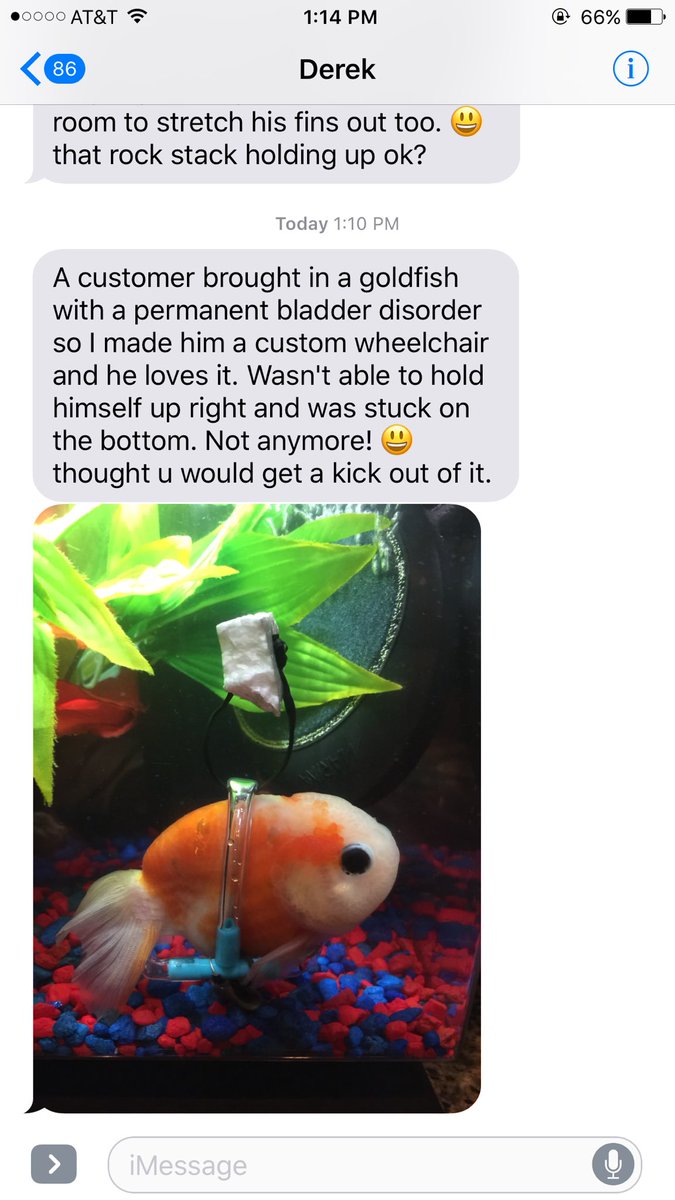 I got some air line tubing that people usually use in their tank and just placed it around the goldfish. I added some valves to the bottom of it, which acted as a 'chair' to prop him up. I added weights to the bottom of the 'chair' and something to keep him afloat on top, and slowly removed pieces until I achieved just the right buoyancy to make it easy for him to swim around without feeling like he's dragging around a chair.
Think of goldfish as the pugs of the fish world, pugs have unique features due to the way they were bred, but it also causes them a lot of medical problems - same with goldfish!
Ever since the invention of the state-of-the-art wheelchair, Derek's goldfish can swim freely once again, despite their rare bladder disease.