1
« on: December 02, 2019, 05:54:57 AM »
✨ Blocklander of the Year 2019 ✨

It's that time of year! For the seventh time in a row, it is finally time to see who will shine in this winner-take-all popularity brawl! Who will be the one to come out on top?
The rules
Four nominations max per person. Keep all your nominations in one post to simplify counting.
You can advertise for yourself however you like; however, I am adding a technical stipulation to how you can distribute the voting link. You will only be able to vote in each poll after clicking the voting link specifically from this topic. Directly sharing the voting link over discord, steam, etc. will not work. You will have to share the link to this topic instead.
No voting using alt accounts!! I will smite you down.
Bracket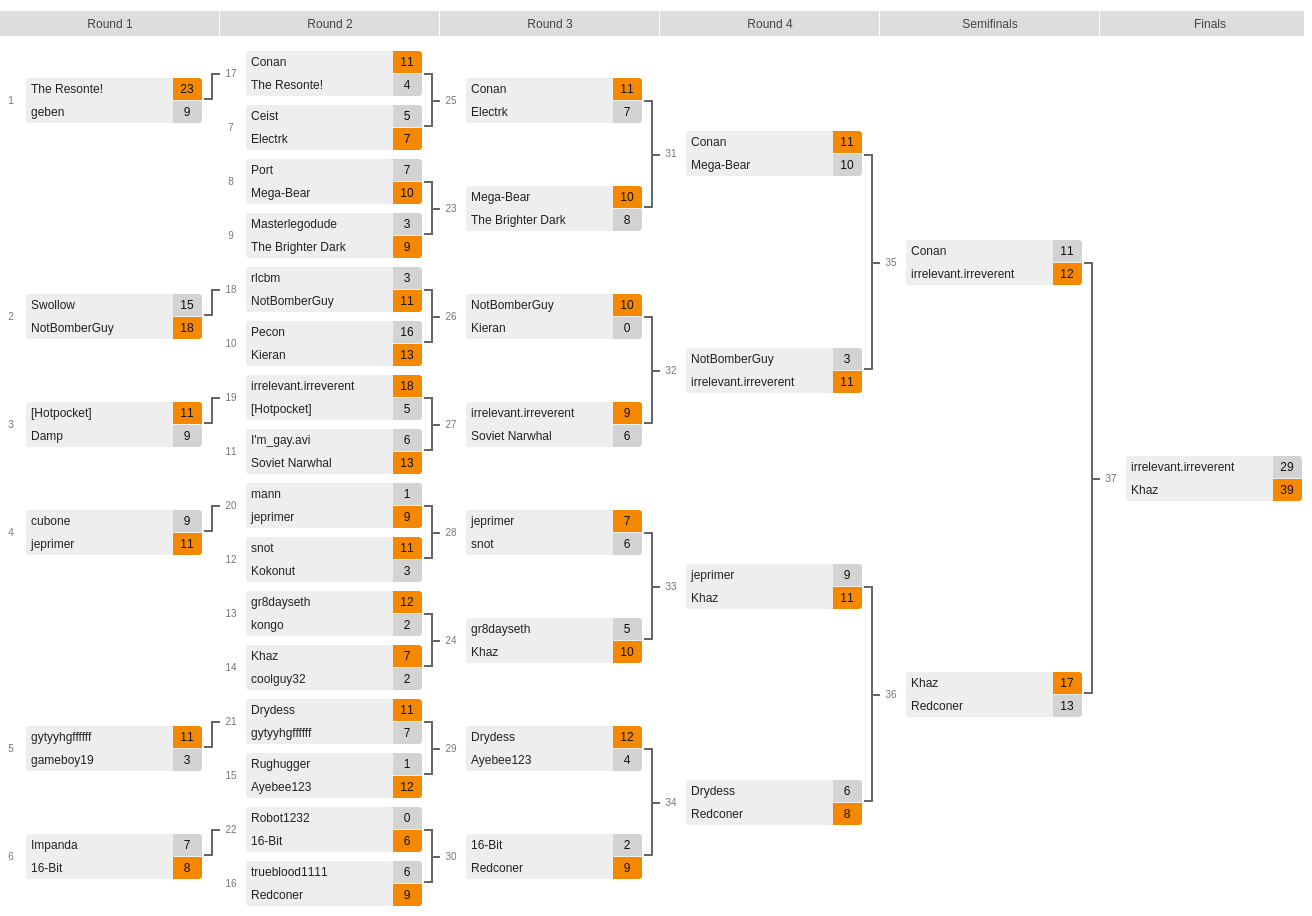 This bracket will be updated as each poll concludes.
Voting link
All polls have concluded.
Reminder: Do not distribute the above link. People will only be able to vote after clicking the link from this topic. Share the link to this topic instead.
Prizes
You will get nothing for winning.
Previous winners
2013
- Winner: Eksi
2014
- Winner: Wrapperup
2015
- Winner: Swollow
2016
- Winner: McJob
2017
- Winner: Conan
2018
- Winner: HULKHOGANWWFWORLDCHAMPION (sorry celau, that's just how it be!)